---
When it comes to bath and body products, it's important to ensure the products you choose are of the highest quality. Protecting and nourishing your skin is extremely important, keeping it clean and free from blemishes and impurities, so we decided to put the Arbonne bath and body products to the test – providing you with an honest review of how each of the products performed.
Who are Arbonne?
Arbonne are a worldwide organisation that uses their holistic philosophy to come up with plant-based products that are not only grounded in science, but are also produced in a way that ensures high levels of sustainability, as well as being 100% vegan and cruelty free.
They believe that in order to flourish as an individual, you need to focus on improving your wellbeing from the inside out, ensuring that you have a healthy mindset, a stronger body and of course beautiful skin. This is something that resonated with us – there is so much more to being healthy than simply your appearance on the outside.
What are the different Arbonne Bath and Body products available?
We found that there was a great range of products available within the Arbonne bath and body category, allowing you to find the perfect product for you, or for your family and friends. Arbonne bath and body products included:
Essential Oils: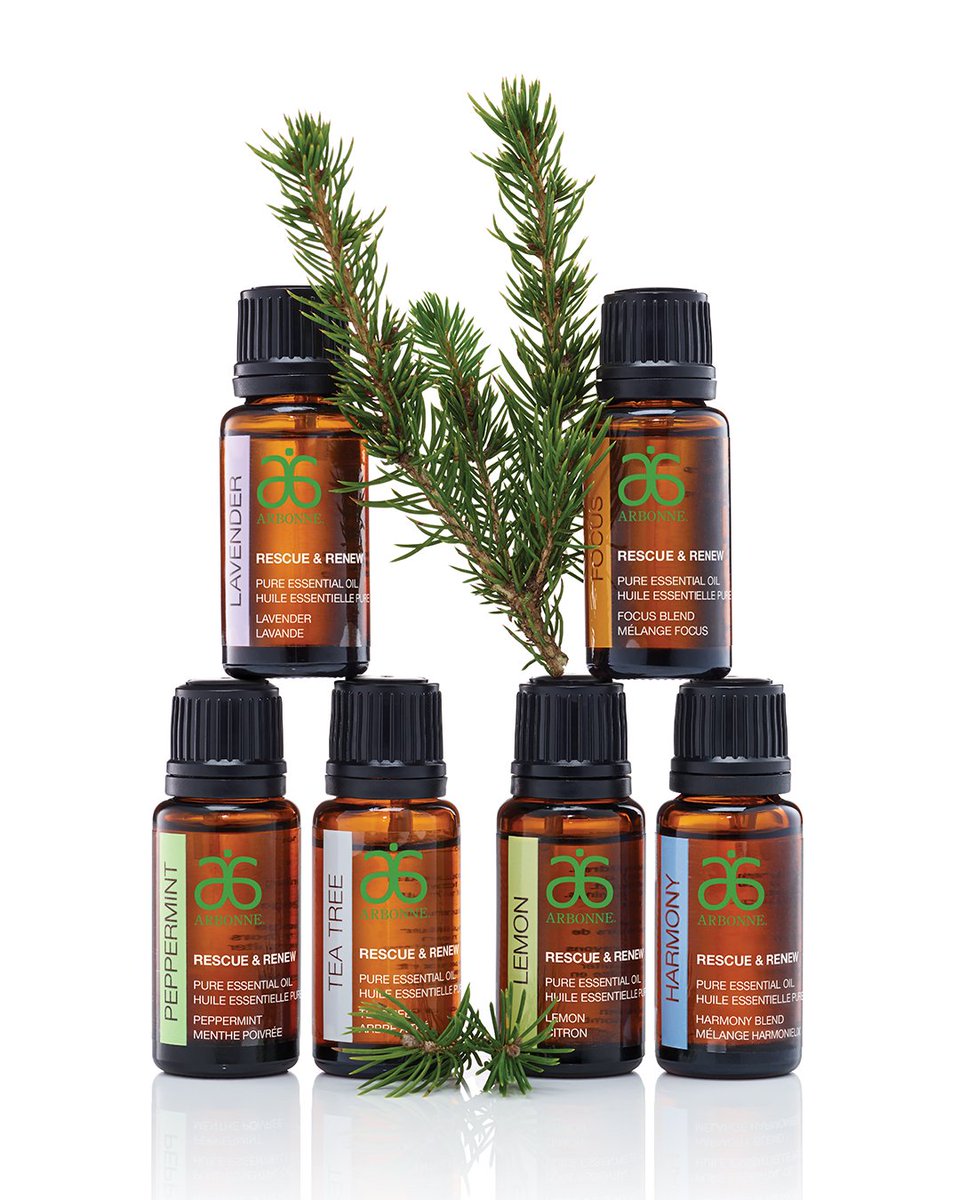 These are 100% pure essential oils that are available in a range of different fragrances, including lavender, tea tree, peppermint, as well as a number of blends, such as warrior, focus and harmony. The essential oils are designed for a wide range of uses, whether you are looking to create an aromatic surrounding, or applying directly to the skin.
Arbonne Essential Oils Review:
We loved the different scents available in the Arbonne Essential Oils collection. We found that the simpler essential oils with just one scent, such as lavender or tea tree, were great for specific uses – lavender definitely helped us get to sleep in the evenings more easily. However, the blends were a great way to create a nice scent within a room, and we particularly liked the focus one – this helps when working from home!
Rescue & Renew:
This collection was inspired by ancient spa practices, and has been designed to help detoxify the body, removing impurities and cleansing the skin. Created using a range of plant-based products, including turmeric root, dandelion extract, ginger root and essential oils, the rescue and renew collection provides the perfect way to soak away stresses, and replenish the skin. The collection includes a bath soak, detox scrub, a face mask, gelee, lotion and more.
Arbonne Rescue and Renew Review:
We found that this rescue and renew collection contained a number of products that we wouldn't have necessarily thought of using in our skincare routine before, such as the gelee, but found that taking time to treat yourself to a facemask or bath soak was a great way to allow the body to relax. We loved using the gelee to help relax and soothe muscles after a long walk or a workout, and the facemask was a great way to help remove impurities without stripping the face of moisture.
RE9 Advanced:
The RE9 advanced collection is one of the most complex collections, taking years of high quality research to perfect. The RE9 advanced collection is designed specifically to help ensure your skin is rejuvenated, helping you to retain a youthful appearance, minimising wrinkles and improving the elasticity and firmness of skin. Ingredients used to create this age-defying collection include sustainable orange stem cells, sea buckthorn, brown algae and peptides – all of which come together to rejuvenate your skin, retaining moisture, minimising fine lines and restoring a natural glow. Products within the RE9 Advanced collection include a firming body cream, a smoothing facial cleanser, a regenerating toner and more.
Arbonne RE9 Advanced Review:
At first we were apprehensive about whether a product could really be considered anti-ageing. However, we decided to give the RE9 range a go, and see whether we noticed any difference. To our surprise we did find that our skin felt more supple and firm, with fine lines becoming less noticeable.
Shea Butter:
One of the most luxurious moisturising creams available, shea butter is the perfect way to enrich the skin with only the essential ingredients, leaving your body soft, supple and radiant without any toxins. The Arbonne shea butter products have been made with shea butter from sustainable sources with fairtrade principles, ensuring that it will still be available for generations to come. With key ingredients including shea butter, jojoba seed oil and coconut oil, your skin will be nourished, smooth and supple. Products within the Arbonne shea butter range include a moisturising lip balm, body lotion, hand cream and more.
Arbonne Shea Butter review:
Shea butter is one of our favourite moisturising products, so we knew that we would probably love the shea butter range, and we weren't wrong! The products smelled lovely, and the  body lotion and hand cream were perfect to keep your skin moist  and fresh, whilst the lip balm helped to keep dry and chapped lips at bay.
Pure Mint:
This pure mint collection was designed to ensure your body remains fresh and free of toxins, through the use of natural mint, spearmint and antioxidants. The Arbonne pure mint range includes a toothpaste, which also includes aloe to ensure your gums and teeth remain healthy, and a deodorant, which includes zinc to keep you dry, lemongrass and sage to fight odour-causing bacteria, and aloe and witch-hazel to protect your skin.
Arbonne Pure Mint review:
We were used to using mint within toothpaste to keep the mouth feeling fresh and clean, but this toothpaste went an extra step – our gums felt slightly stronger and healthier than with other toothpastes we have used. The deodorant not only had a fresh fragrance ,but we also found our skin was not irritated and the product worked well.
ABC Arbonne Baby Care: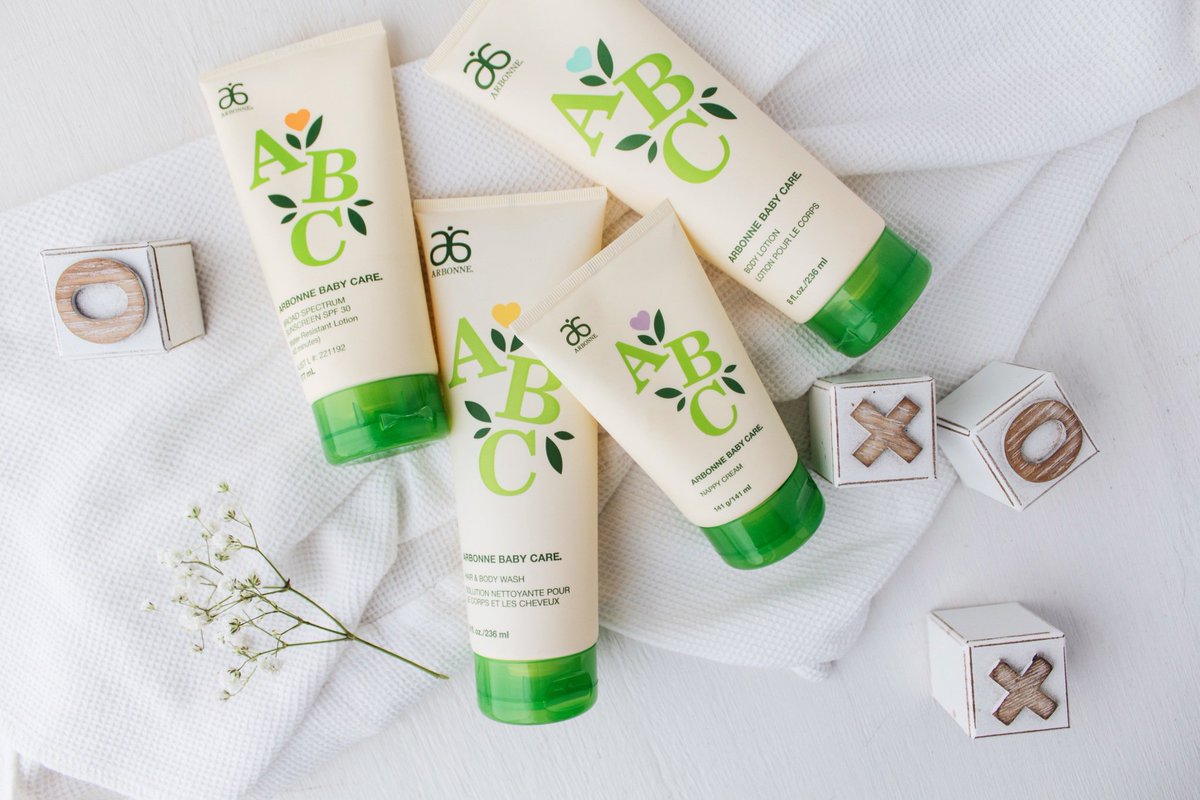 Arbonne have created another range of products specifically for babies, ensuring the whole family can benefit from the goodness of Arbonne products. The ABC range has been designed carefully to ensure that it protects and cares for your baby's delicate skin, using mild and soft ingredients. The ABC range consists of hair and body wash, body lotion and SPF30 sunscreen, perfect for family adventures.
ABC Arbonne Baby Care review:
We were really interested in testing out the Arbonne baby care range as we had heard so many positive things about it and love that Arbonne cater for the whole family, not just the adults. We found that after a few weeks of use, our baby's skin definitely felt smooth and soft, and had no adverse reactions to the products, which we were confident in using due to the all-natural ingredients.
Our recommendation
There is no doubt that after our Arbonne body products reviews, we believe that Arbonne is the safest, purest, most effective collection. Although high-end, Arbonne is safe and pure, and each product does what it's designed to do. The ingredients are so gentle that even those on our team who have been previously allergic to some products were able to use Arbonne without any problems. The products feel super-natural against the skin. We also loved that each product was packed carefully and beautifully. The entire team benefited from the products.
---